Recruitment Analysis
The Reporting option in the Legal Office Recruitment module will help you to analyze the recruitment processes done in a company during a particular period of time.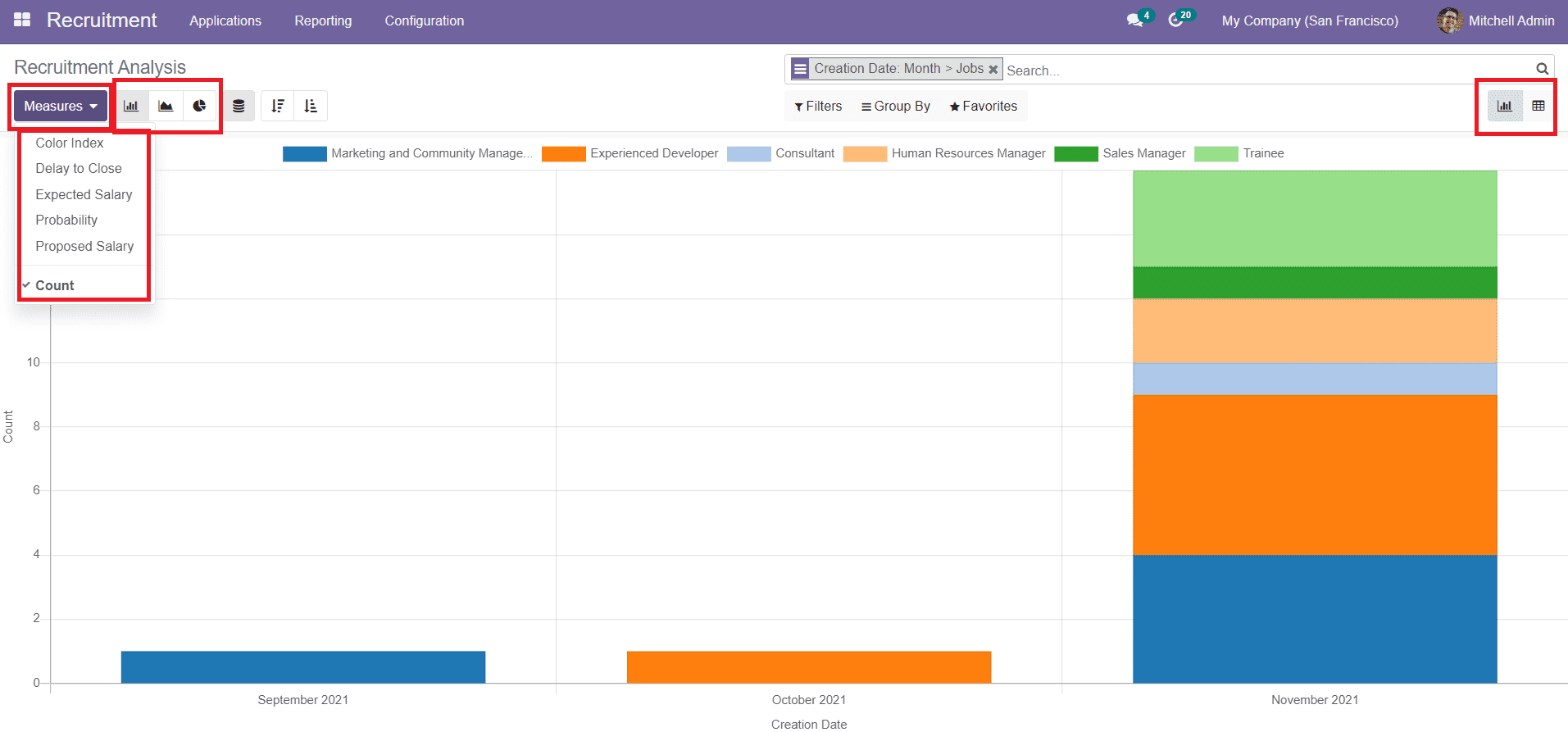 The screenshot given above shows the report of the number of recruitment done in each month for different job positions.
You will get different Measures on this platform to create helpful reports. The Filters and Group By options will also help you to improve the Recruitment Analysis. This window can be viewed in both Graphical and Pivot views. The Graphical view includes Line, Bar, and Pie Charts.
The Recruitment module in Legal Office will help you to simplify all your recruitment processes. You can effortlessly monitor and manage all job applications on this platform and hire suitable candidates for your company.
Views

1

Total Views

1

Members Views

0

Public Views