Participations
The details regarding participation can be found in the Participations menu as shown below.

This platform will show the name of the surveys and the details of participants in each survey. Additionally, you can see the date on which the survey is created, Deadline, Partner, Email ID of the respondent, number of Attempts, Status of the survey, Quiz Passed or not, and Score gained in the survey.
The Detailed Answer option under the Participations menu will show the list of detailed answers from the respondents.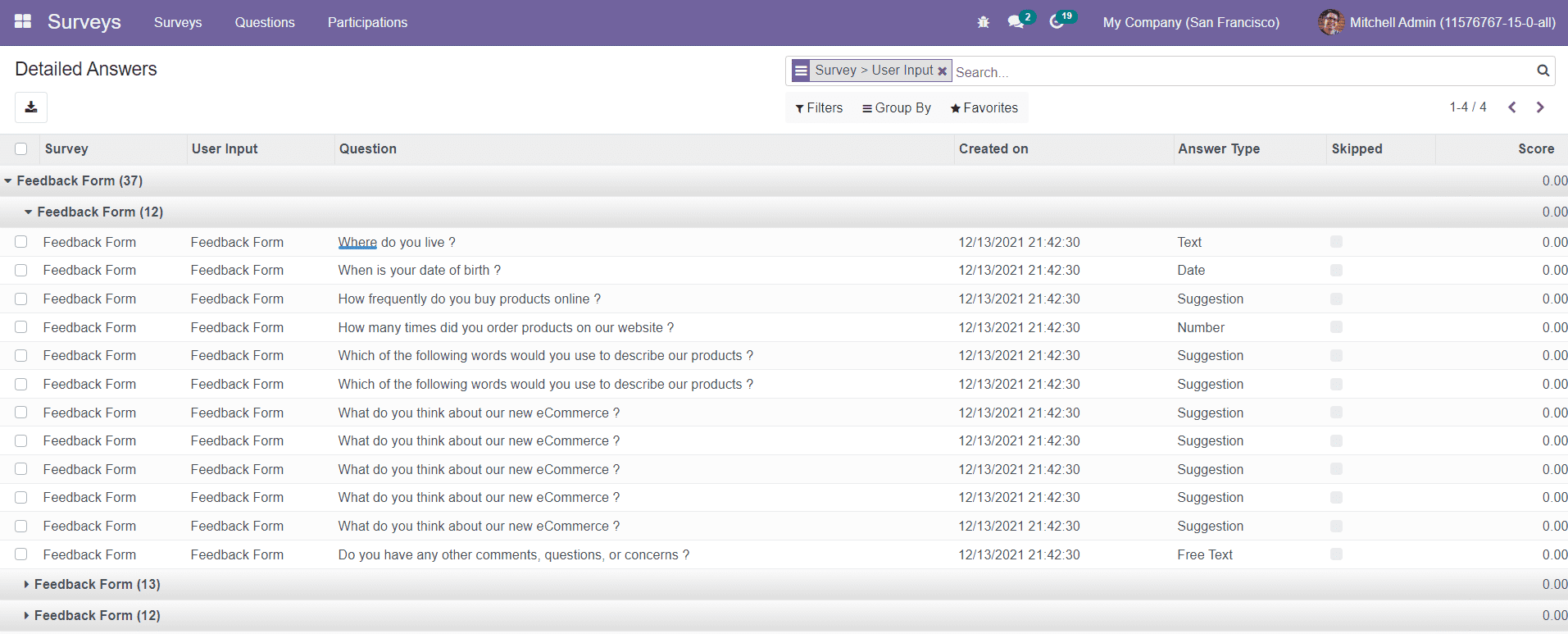 The Survey module in Legal Office will help you to create online surveys in easy and effective methods. By collecting responses from customers, you can improve your marketing strategy according to the expectations of the respondents.
Views

1

Total Views

1

Members Views

0

Public Views