My Tasks
You can easily manage all tasks created by you on the 'My Tasks' page.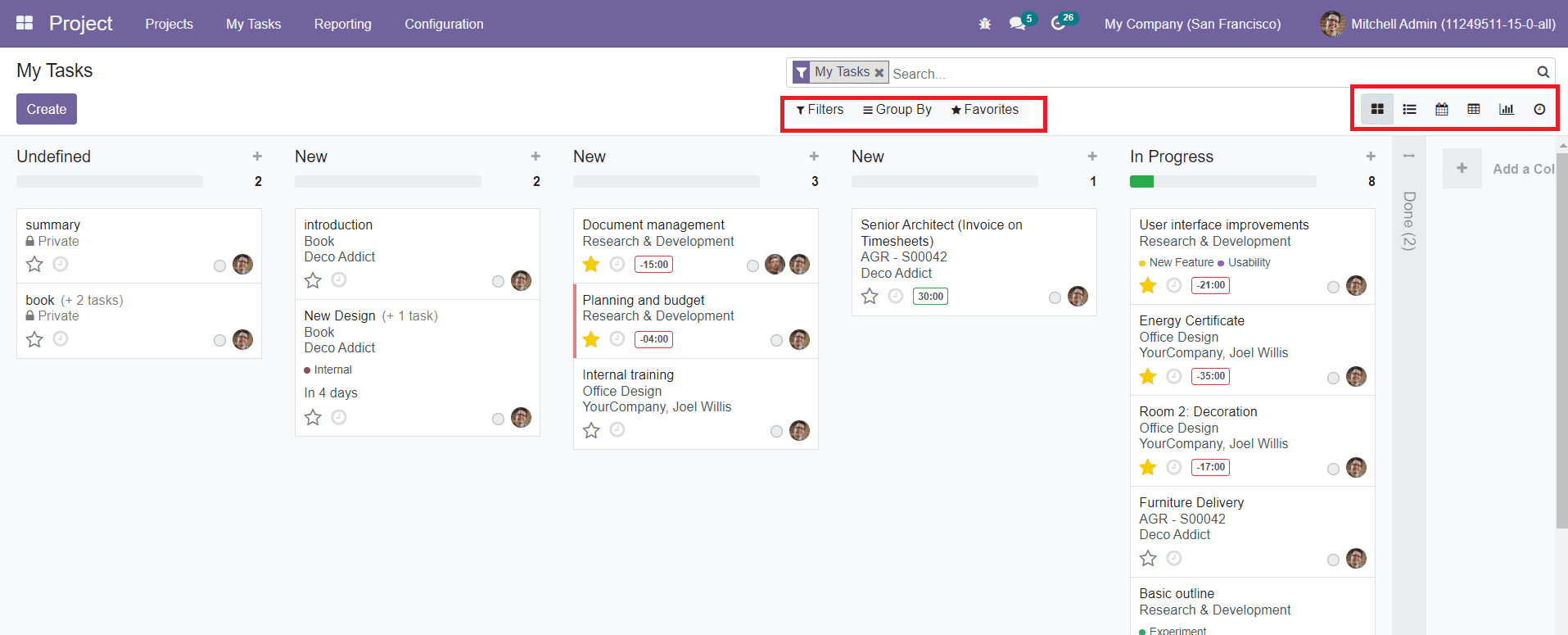 This window will show all tasks under different stages. You can select various stages for your tasks from the Filters and Group By options. Otherwise, you can click on the 'Add a Column' option to create new stages for your tasks. You can use the star icon given on each task to add the respective task to your favorite list. Using the 'Create' button, you can create a new task just like we discussed in the earlier session. You will get Kanban, List, Calendar, Pivot, Activity, and Graphical views on this platform.
List View
The List view of the task window can be seen as shown in the screenshot below.

You will get the details of Title, Project, Assignees, Company, Hours Spent, Progress, Next Activity, Tags, and Stages of the tasks from the preview of the list.
Calendar View
The Calendar view of the task window will show all your configured tasks on the respective date.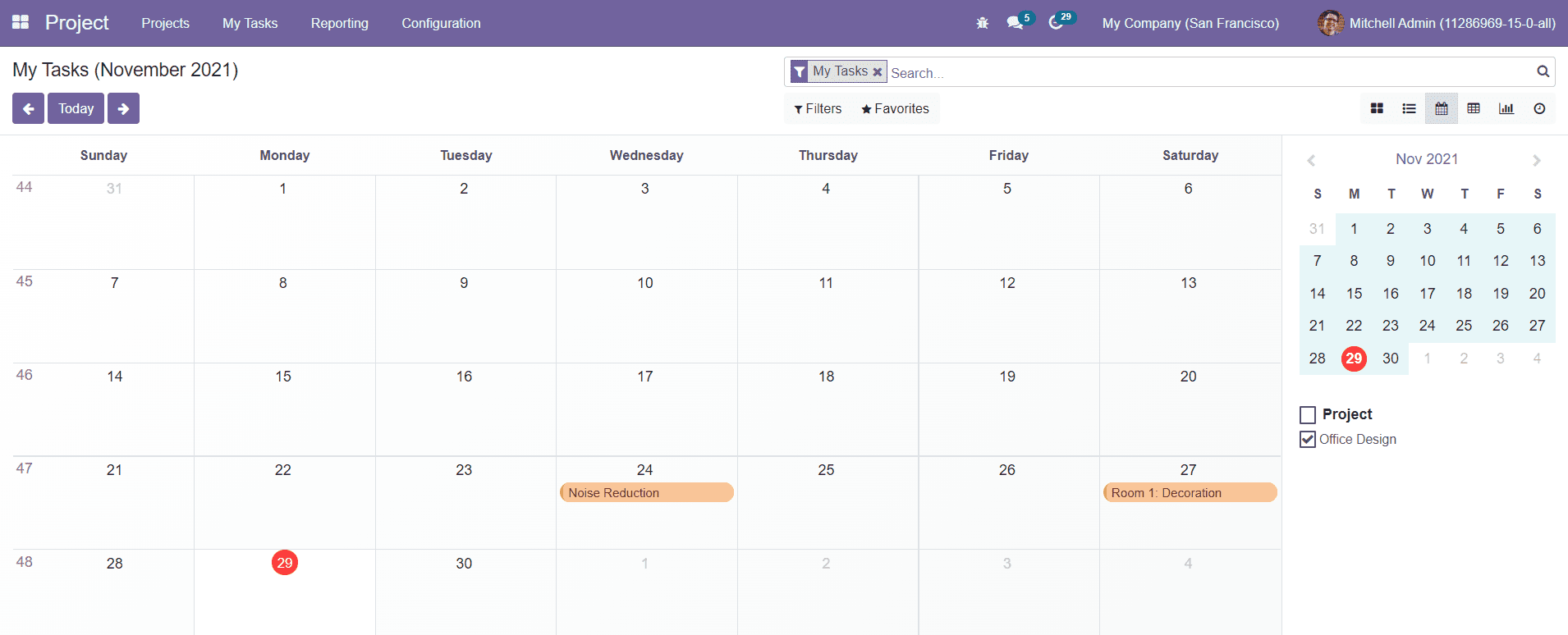 You can click on a specific date to add a new task on the selected date. A pop-up window will appear as shown in the image below where you can add the details of the new task.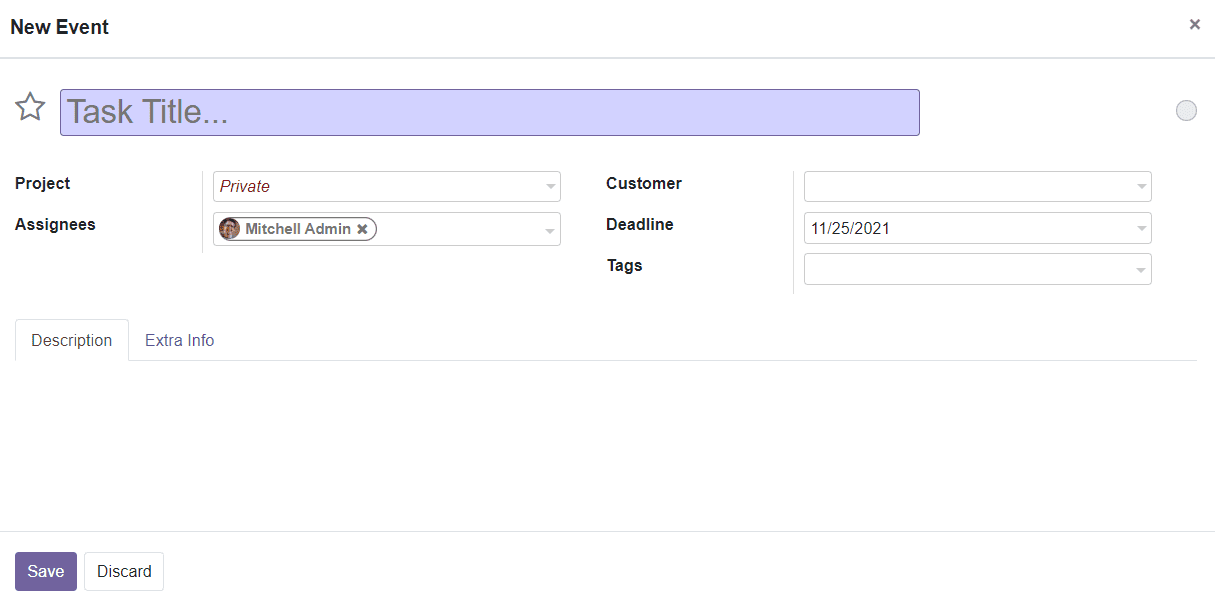 Pivot View
The Pivot view on this platform will show the analytical information about the tasks created on the Case module.

You can change the Measures and Filters according to your demand on this window.
Graph View
The Graph view of the tasks will show the graphical representation of data in the form Pie, Line, and Bar charts on this platform.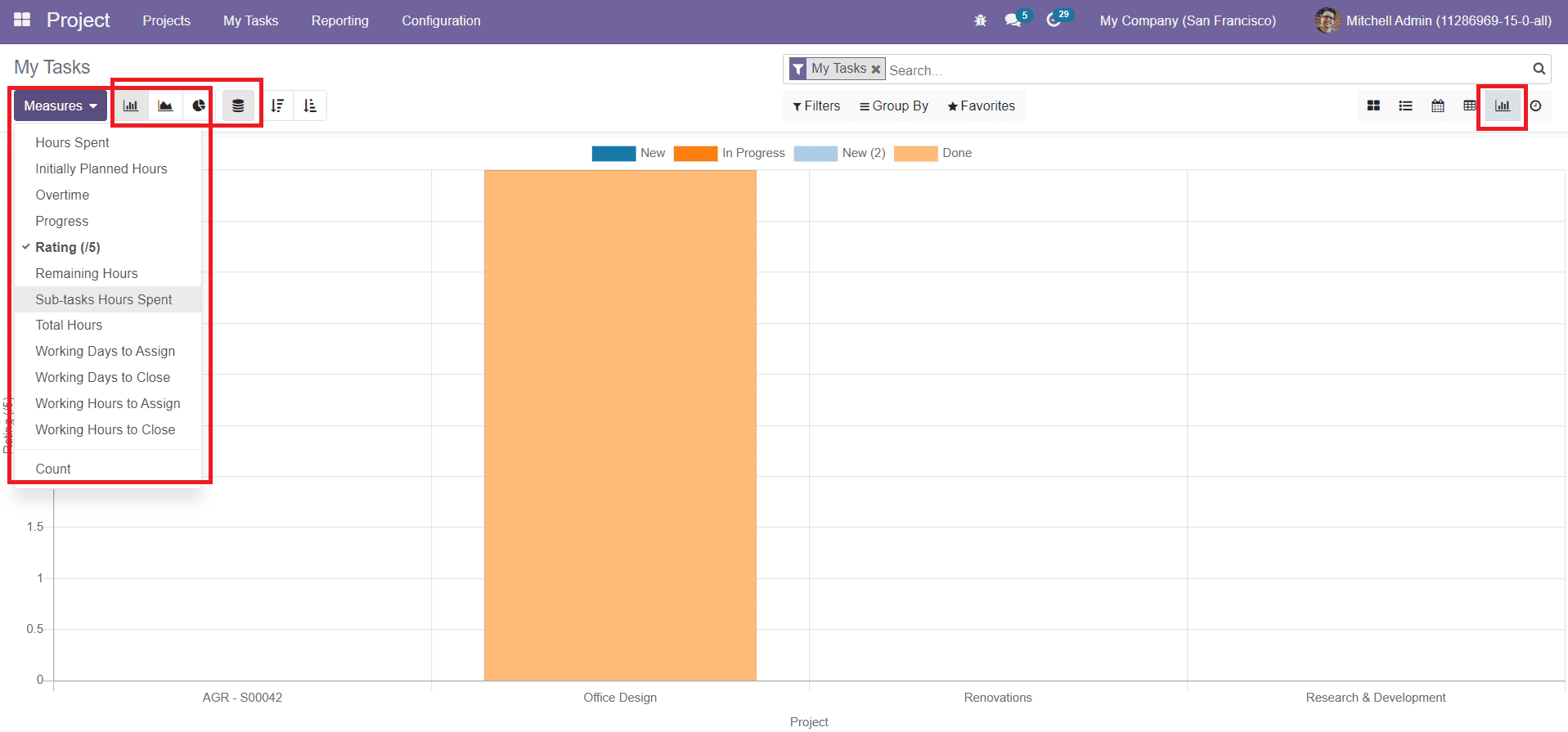 The Measures given in this window can be used to analyze the tasks. The Filters and Group By options will also help you in categorizing tasks according to the default and customizable options.
Views

1

Total Views

1

Members Views

0

Public Views