Expense Reports
The Expense Reports menu given in the main menubar is useful for the manager to control all major activities regarding the expenses. This menu includes various options such as Reports to Approve, Reports to Post, reports to Pay, and All Reports.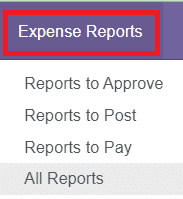 The manager can easily analyze each of these reports and take action accordingly.
Reports to Approve
The Reports to Approve option under the Expense Reports will show the list of all reports waiting for approval from the manager.

The manager can select a report from this list to Approve, Refuse, or Reset to the Draft.
Reports to Post
After getting approval for a report from the manager, it must be posted in journals. The reports that are waiting to be posted can be found in the Reports to Post option.

The manager can easily post journal entries for the expense report by selecting the respective report from the list.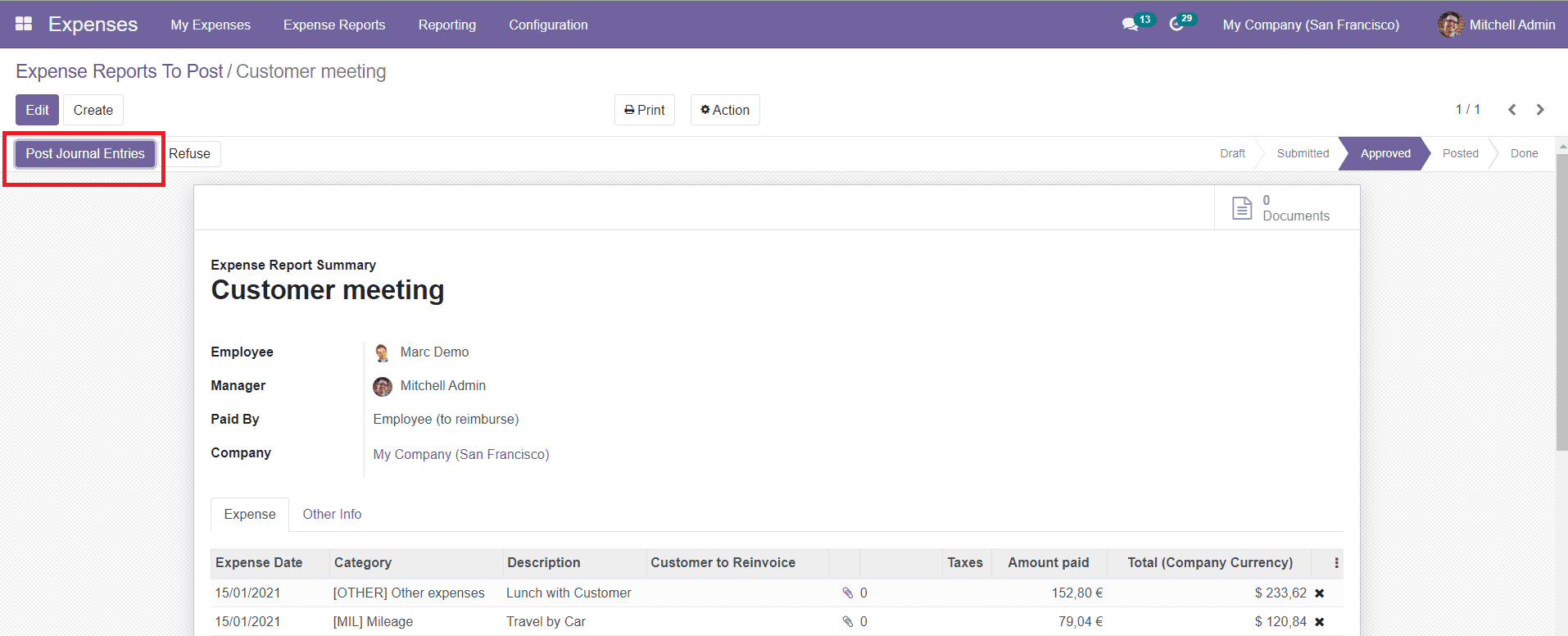 The 'Post Journal Entries' button will help to post a journal over the expense report.
Reports to Pay
All reports that are completed posting will come under the Reports to Pay menu. Here, you will get the list of all reports that are waiting for payment.

The manager can register payment for each report from this platform.
All Reports
The All Reports menu in the Expense Reports can be used to manage all expense reports from the employees. This list includes submitted, approved, posted, and paid reports.

Now, let's discuss the configuration of Expense Product in the Legal Office Expenses module.
Views

1

Total Views

1

Members Views

0

Public Views