Contracts
You can easily record and modify the contracts of the vehicles configured in the Fleet module using the Contracts menu.

The image shown above is the screenshot of the Contracts window. The list view of this window will show the details of the Name of the contract, Contract Start Date (Date when the coverage of the contract begins), Contract Expiration Date (Date when the coverage of the contract expires), Vehicle, Vendor, Driver, Recurring Cost, Recurring Cost Frequency, and Status. This window can be altered into Kanban, Pivot, Activity, and Graphical views. To create a new contract, click on the Create button.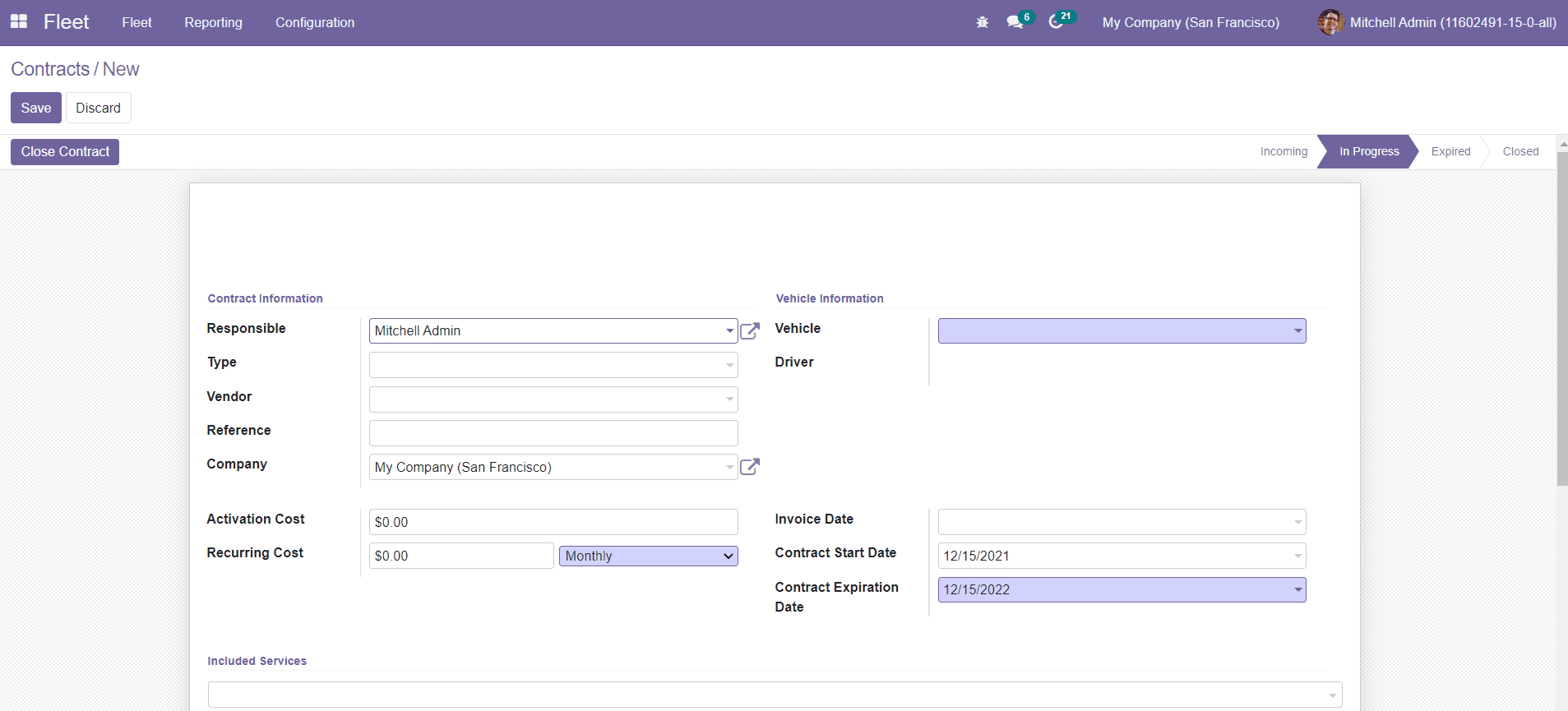 In the Contract Information field, you can add Responsible employee, Type (Cost type purchased with this type), Vendor, Reference, Recurring Cost, and Company. The Activation Cost field can be used to mention the cost that is paid only once at the creation of the contract. In the Vendor Information field, specify the Vehicle and Driver. In the Invoice Date field, you can define the date when the cost has been executed. The Contract Start Date and Expiration Date can be seen in the corresponding fields.
The services included in this contract can be mentioned in the Included Services field. The Terms & Conditions field includes all other information regarding this contract. Now, click the Save button to save the new contract. To close this contract, you can use the Close Contract button given in the window.
Views

1

Total Views

1

Members Views

0

Public Views